Well today I was looking at some of the designs that I have purchased and I found some that I think that I might try to work on. Having 2 little monkeys 2 and younger running around makes it hard to stitch anything that you really have to pay attention to or that has a lot of color changes. Not to mention they like to push buttons and touch the embroidery arm.
So I came across this: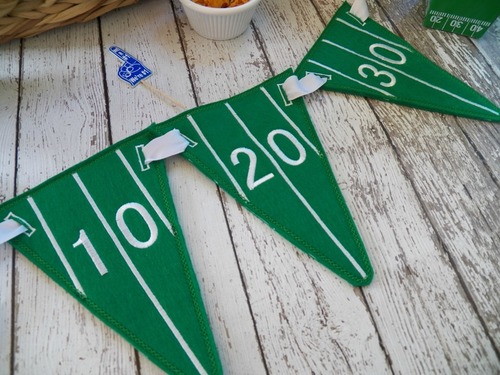 Perfect for that football fan on your list.. I think this would be just perfect hanging up for the next football or super bowl party, or maybe even to decorate for your little football stars birthday or bedroom.
Next up a really neat Christmas ornament. I am always on the look out for neat ornaments to add to our collection.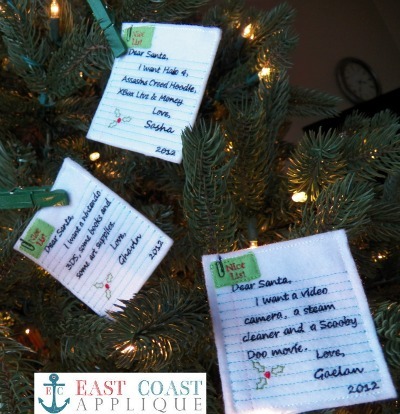 This ornament would be great for anyone with kids. You simply add their wish list and the year with your own font and you have an awesome keep sake. Almost like your very own time capsule.
While sifting through pintrest a couple years ago I found a great option for the usual Christmas advent calendar. Instead of filling an advent calendar with candy or toys. Wrap a stack of 25 books and let your kids open a new book every night before bedtime. How exciting would that be? My little guys love books. Infact I put Logan to bed today and he insisted on taking a book with him. When I closed his door he was laying in bed with his cowboy woody reading a book. I couldn't be prouder. On that note why not add a special bookmark to one of the books.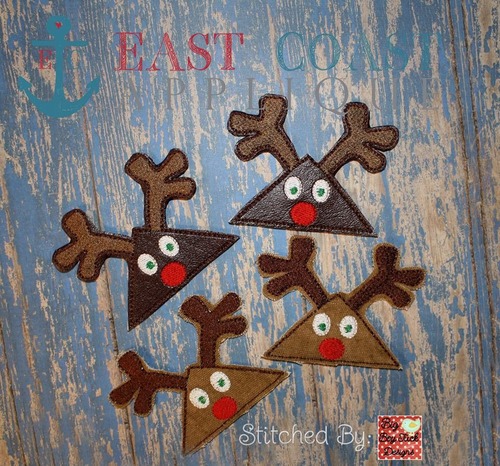 Aren't these the cutest? These and tons of other designs can be found at
East Coast Applique
. I haven't counted how many crafty things that I have posted about but I know that I am really behind! My little guys keep me hopping that is for sure.
Until the next time....